Odd Thomas by Dean Koontz
I read a Dean Koontz book back in high school called Intensity. I remember it being so scary suspense that I couldn't put it down and finished in a few hours. It was scary and in a good way that puts the fear of Jesus in you. I think I checked the locks and doors in our house for weeks afterwards.
It's been a decade (or so) since then and now horror books and movies don't appeal to me as much. So when a friend raved about this series I was a little hesitant. But I'm glad I picked this up. Guys, it's actually not that scary! I'd say it's more The Sixth Sense level than The Texas Chainsaw Massacre. In fact, that's the premise behind this whole story.
The Story
Odd Thomas is a fry cook for a diner, he's a little strange and known for being the town wierdo. He sees dead people.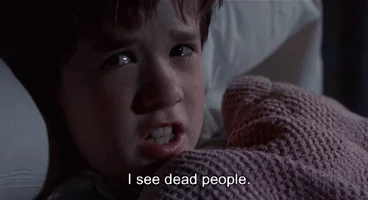 And he uses this paranormal gift to prevent crime or to solve them. In this first novel, Odd comes across a stranger, gets serious bad vibes and tries to save his podunk California desert town from apocalyptic danger with the help of his girlfriend Stormy and the town sheriff.
The Characters
Odd- I really like him. He has some baggage, which you learn of in length as Koontz does a lot of character building, but seems like a really nice guy who just wants to marry his sweetheart and to stay out of the spotlight. Which is odd (is it a pun when it's his name?) for a 19 yo guy. How many guys want to settle down at that age? He does seem a bit reckless at times too, however, it seems like all characters in horror books/movies do things that have you shouting, "NO, don't go in there!"
Stormy- She's beautiful, alluring, and eclectic. Perfect sidekick to a crime preventing, dead-people-seeing humble hero.
Wrap-up
I'm giving it 3 out of 5 stars. It was a little slow and the whole time I kept thinking it was a rip off of The Sixth Sense. But I'm going to read the next one and see if it gets better. I'll keep you guys posted.
<3 Hannah